In this post, we've used a small swatch in stockinette stitch with our pima cotton yarn in hand painted sprinkle and a 5 mm crochet hook.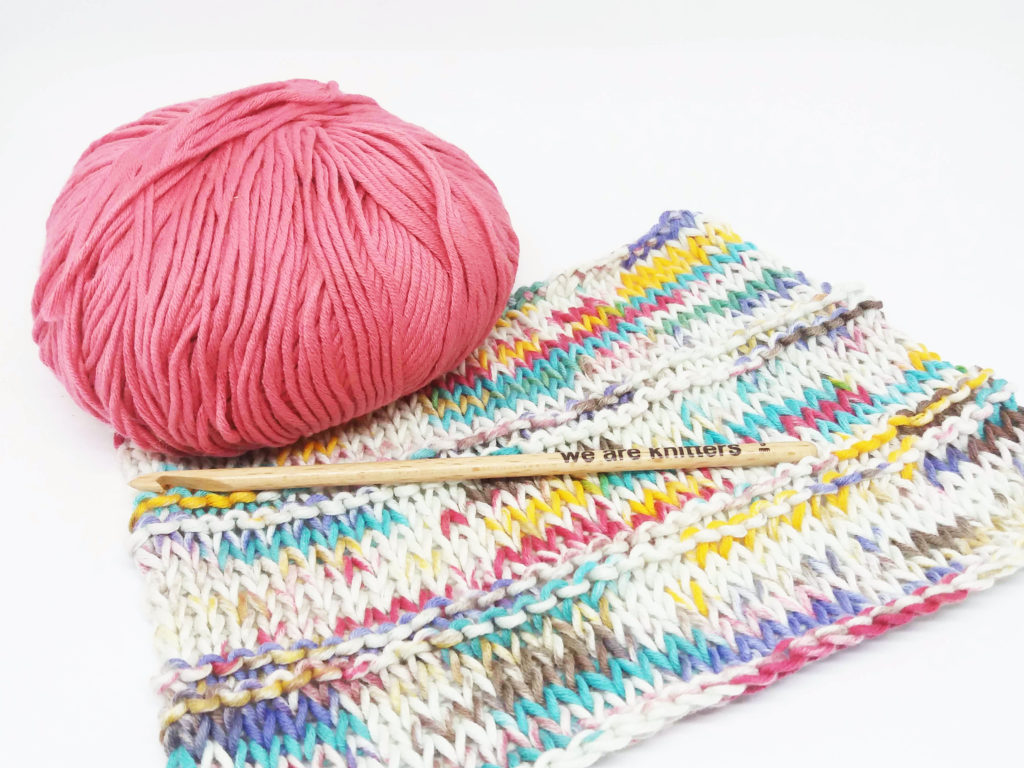 To use this stitch, you first have to work a row of single crochet around the edge of the piece that you're working on.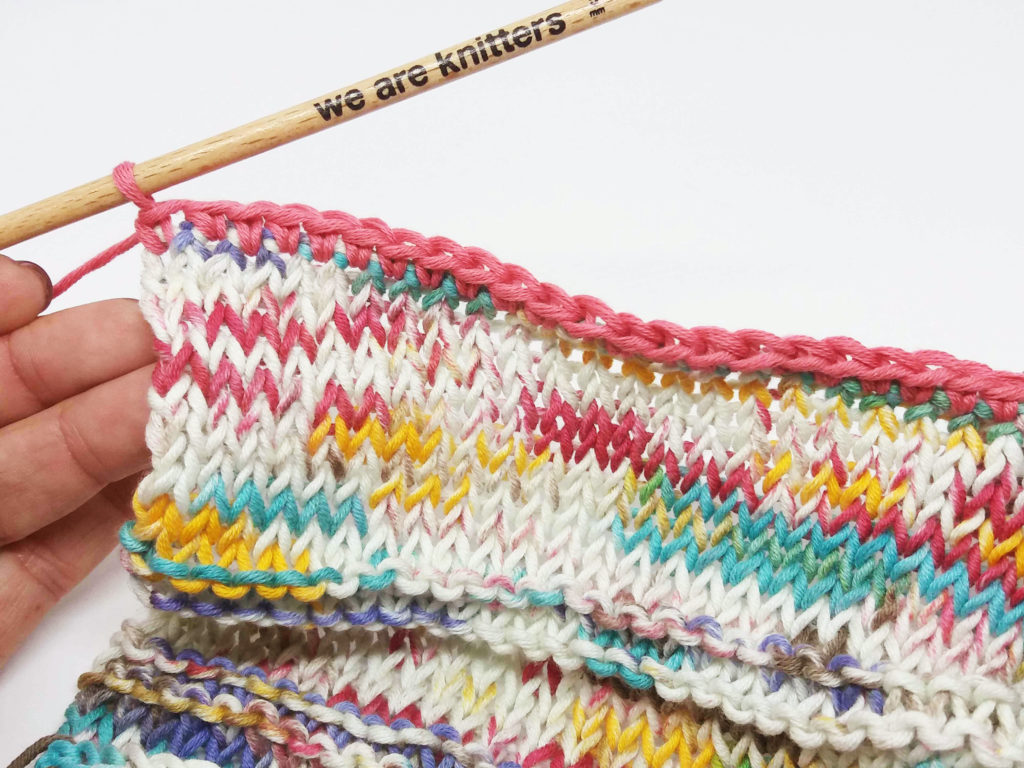 When you finish the row, chain 1.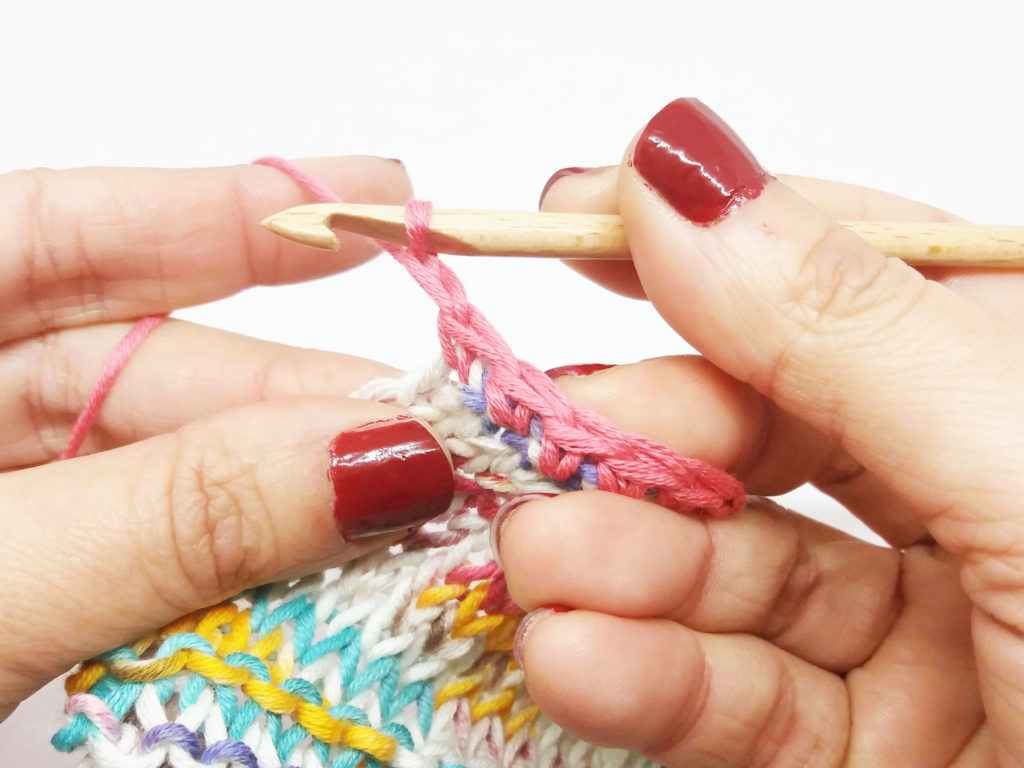 At this point, you're at the end of the row, and normally, you would turn the work here to start working right to left. In this case, don't turn the work, but insert the crochet hook into the second to last stitch.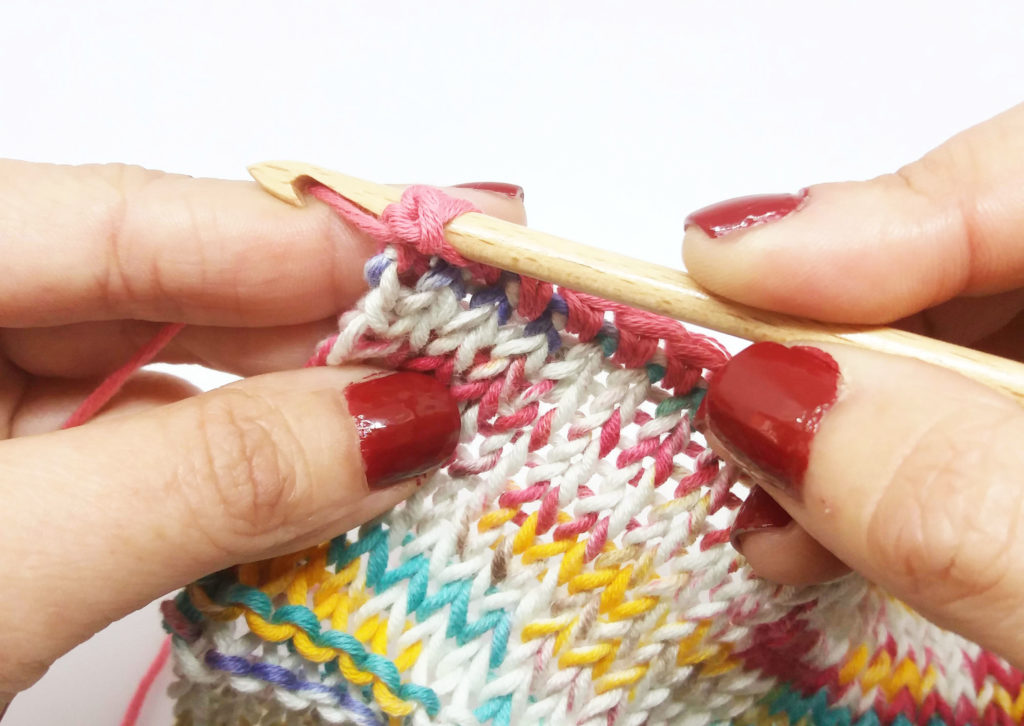 1. Yarn over and draw through. You have two loops on the hook.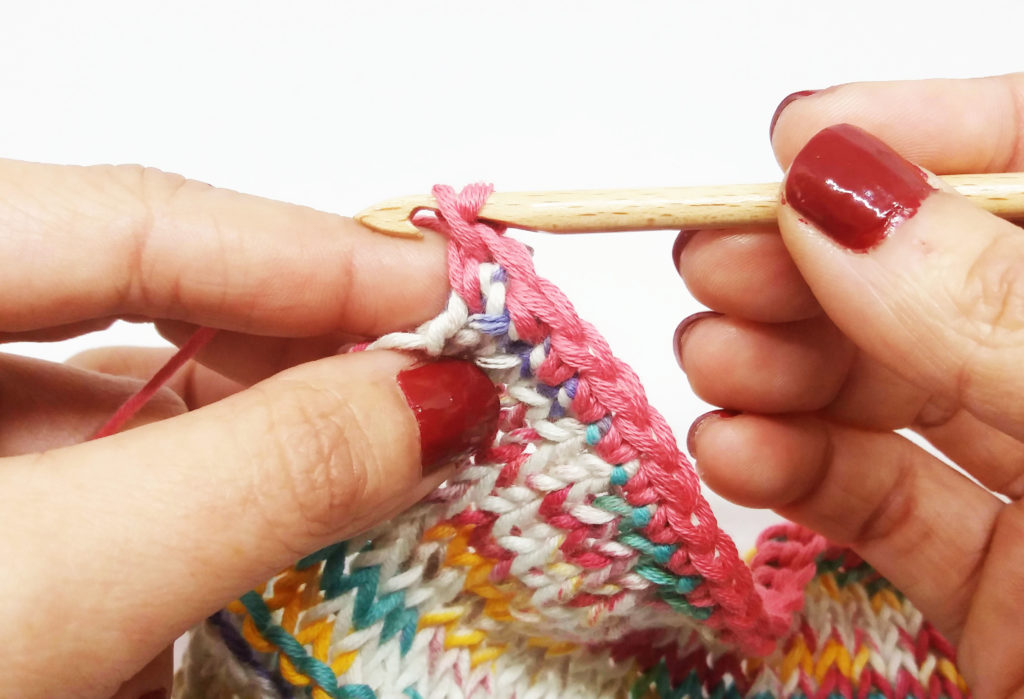 2. Yarn over again.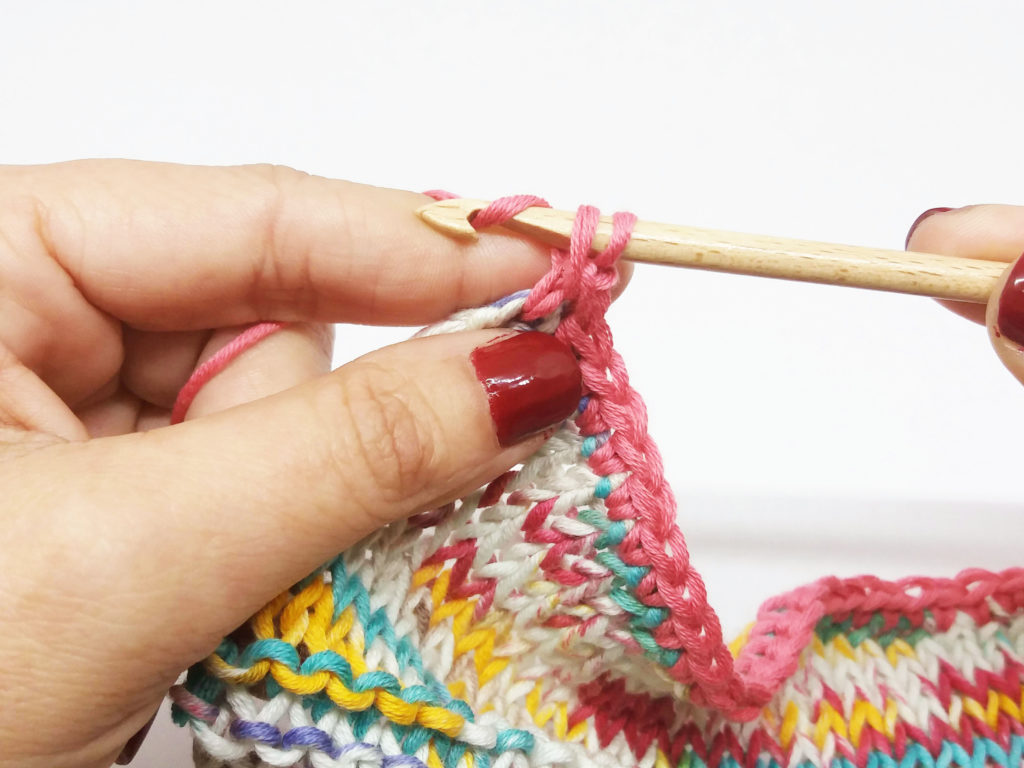 3. Now you just have to finish the stitch. This means draw the yarn through the two loops on the hook.
Repeat steps 1, 2, and 3 in each stitch on the row.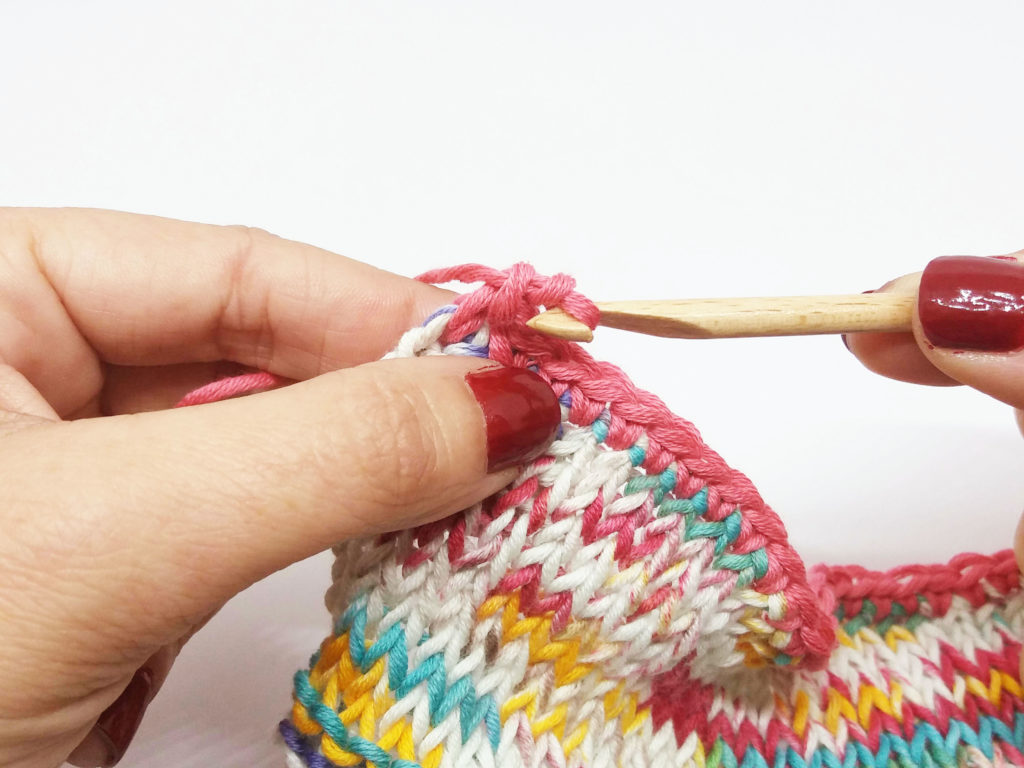 This stitch creates small waves that are very subtle but also very beautiful. It's a super easy stitch to make with just a little practice. Let's see how it looks in the middle of the row.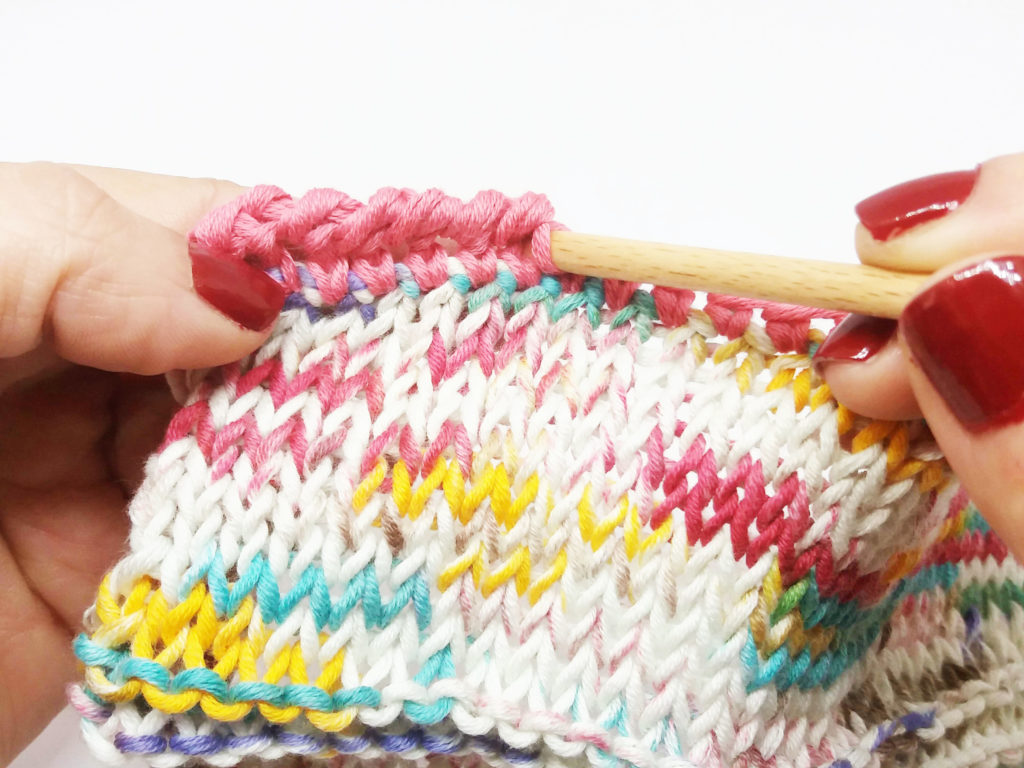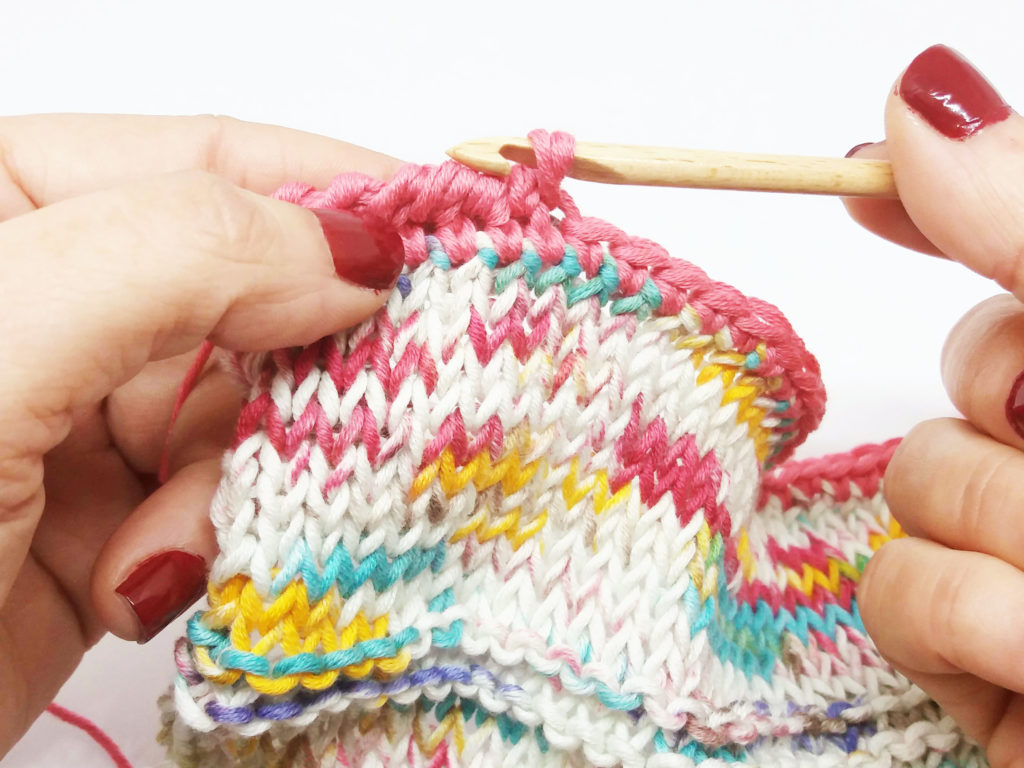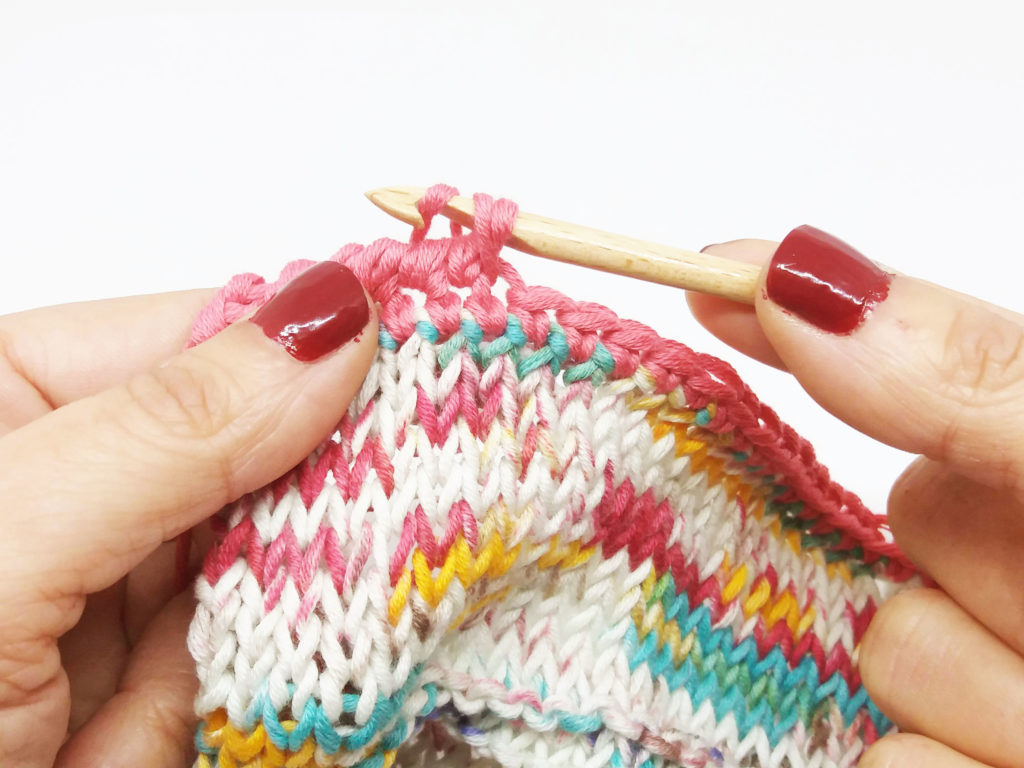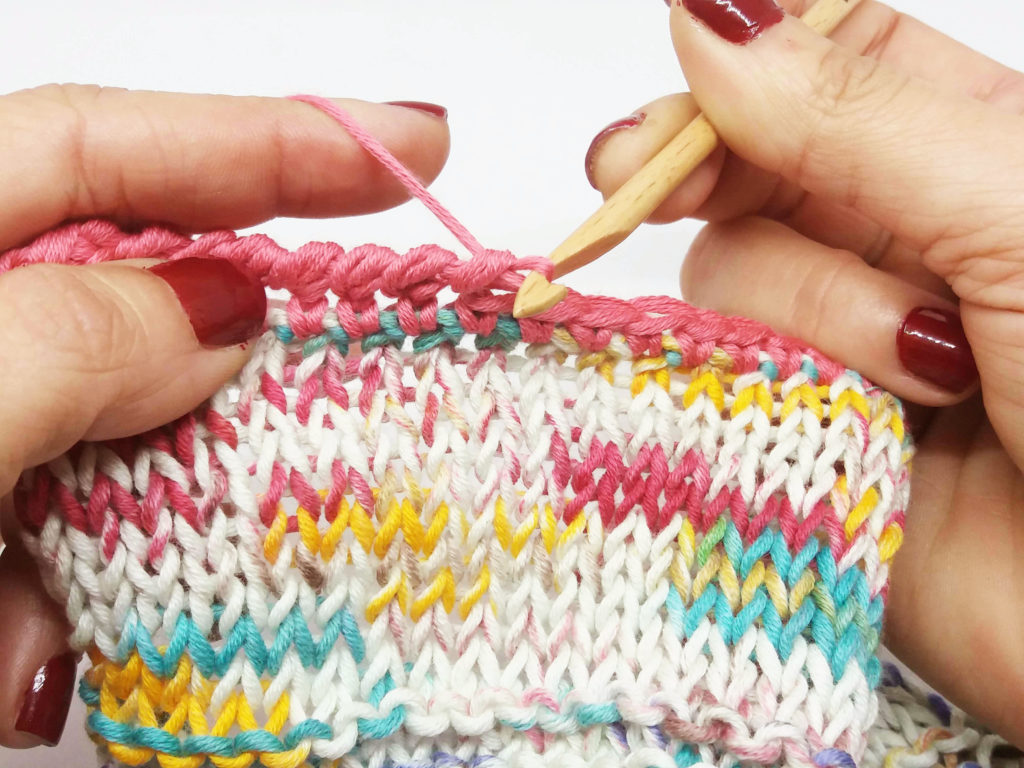 Although it may seem uncomfortable to crochet backwards, contrary to what you're used to, surely by the time you've got 3 stitches done, you'll have it down!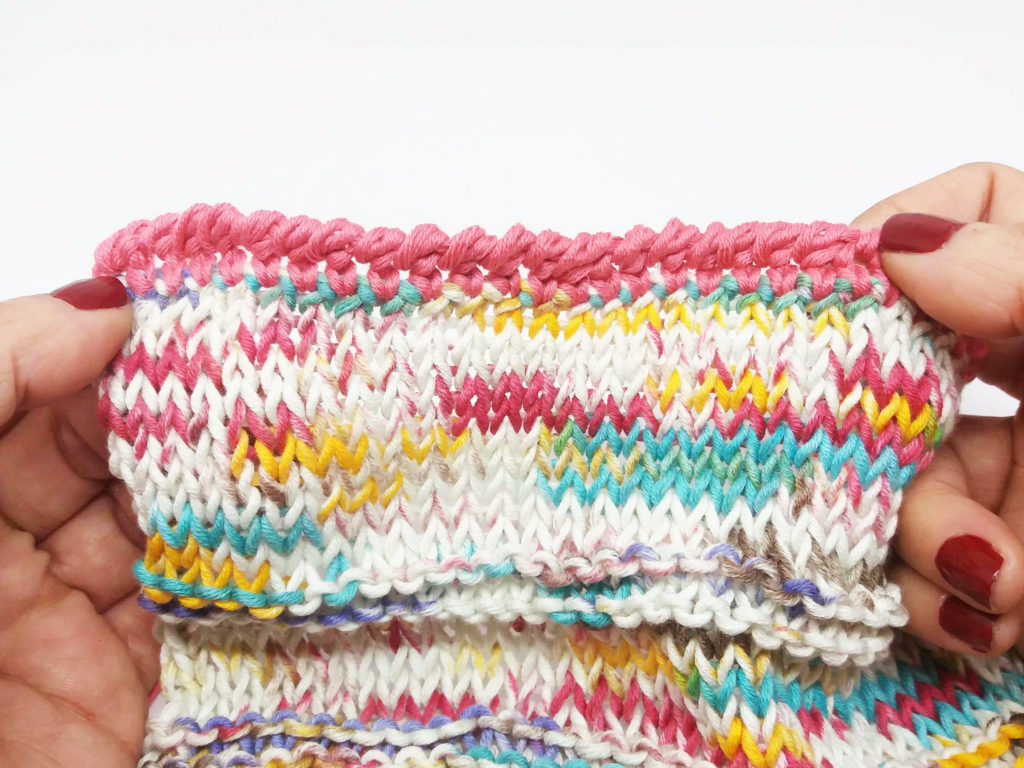 Now you just have to try it out on different pieces to see how cute this stitch can be. Take lots of photos, and use hashtag #weareknitters on social media.