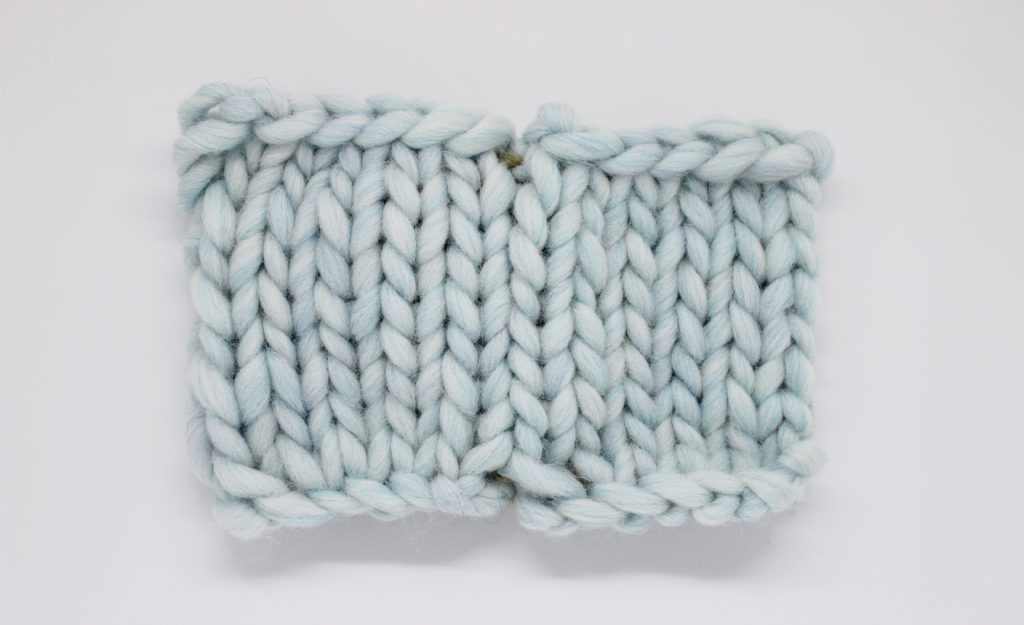 Fall is the perfect time of year to put summer's cotton garments behind you and concentrate on the new season's projects to fill your closet. You are probably dying to get started on a new sweater or cozy cardigan for the cold months ahead and, since we don't want anything to stop you from casting on stitches for your new project, in this tutorial we are going to show you how to sew side seams on stockinette stitch.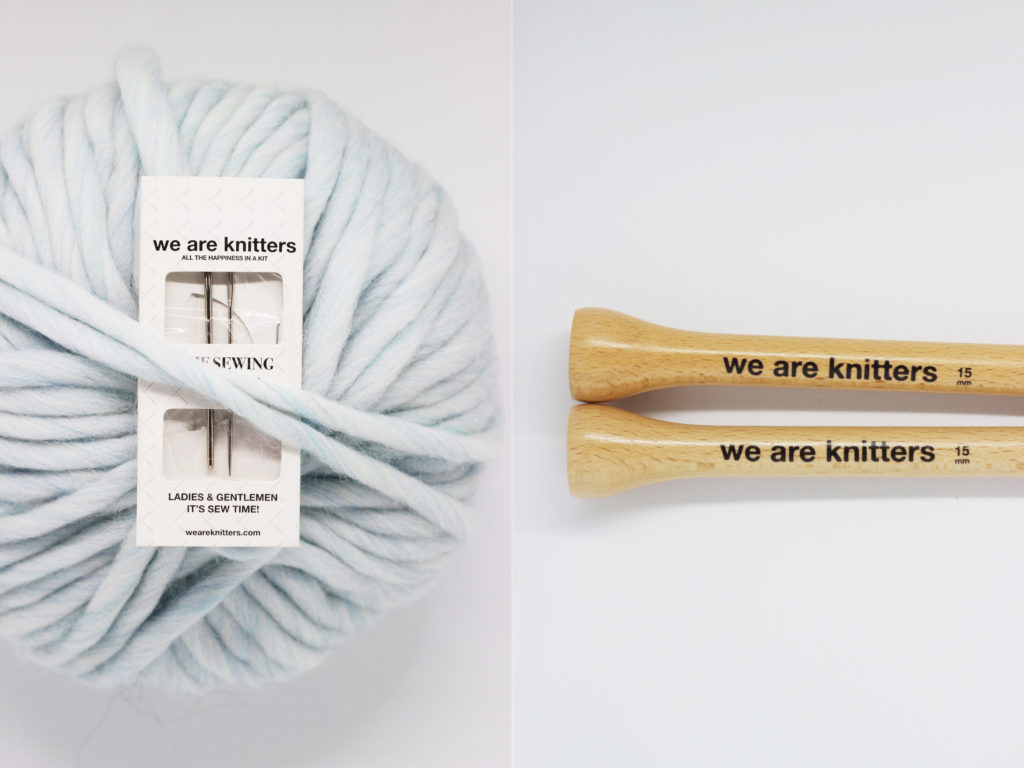 For this step-by-step tutorial we used a skein of our chunky wool, a pair of wooden size 19 knitting needle and a tapestry needle to sew the seam.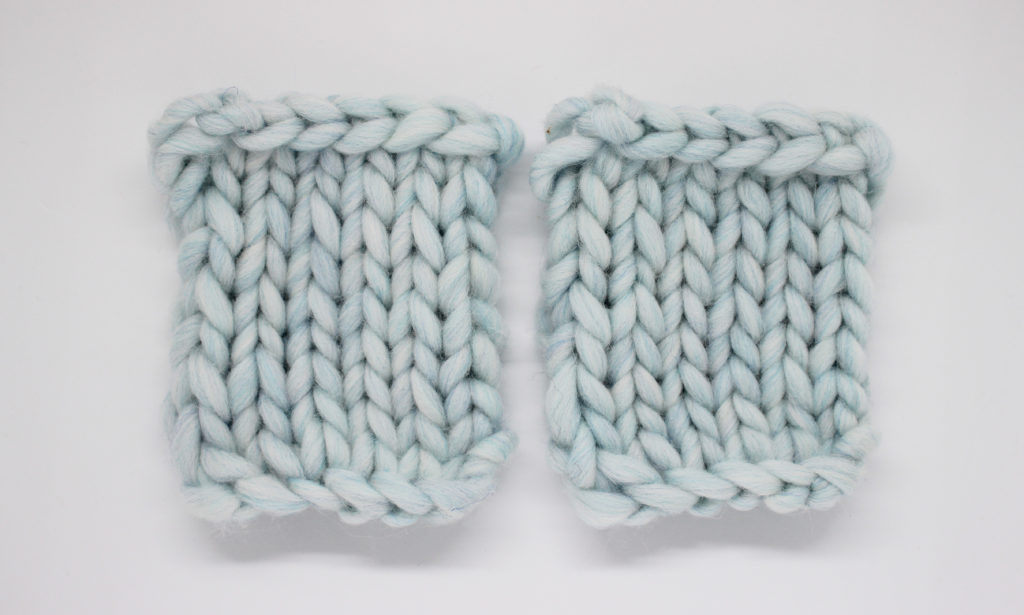 Once you have knitted all the pieces for your pattern, you will have to join them: place the two pieces you want to join as shown in the image above, one next to the other.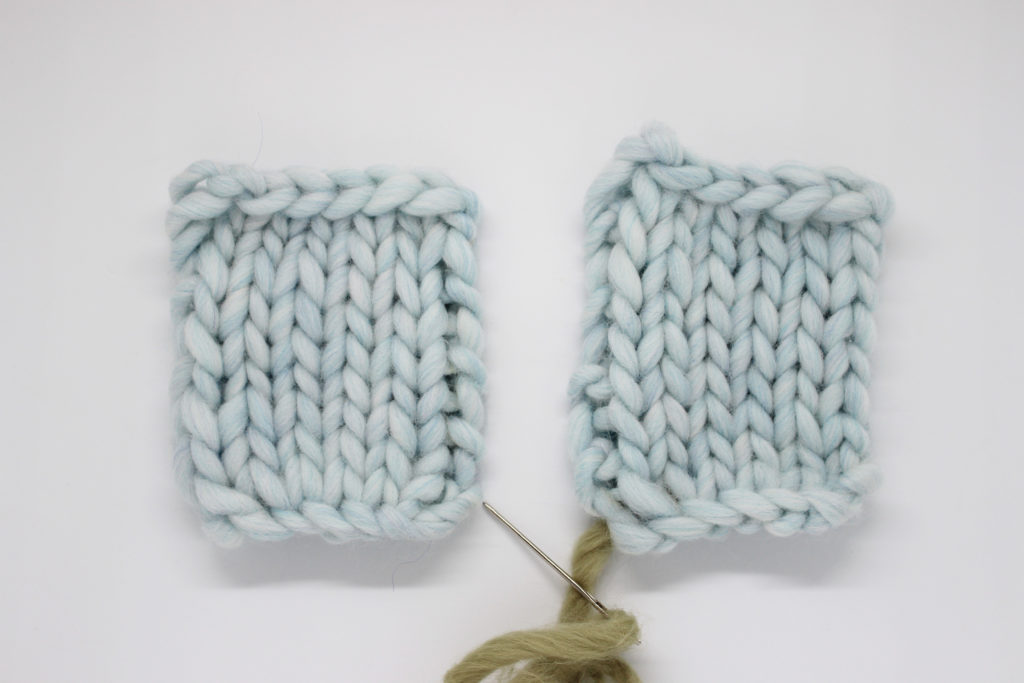 Start by threading the tapestry needle with a strand of the same color yarn that you used for your project. So that you can see it well, in this tutorial, we used a contrasting color of yarn.
Now make a small stitch behind the right-hand piece to secure the yarn so that is doesn't come unsewn on the bottom.
Once we have our pieces prepared, we are going to see how to sew an invisible seam in this video:
As you can see, the seam can be sewn very quickly and comes out perfectly, hidden and you can't even see it.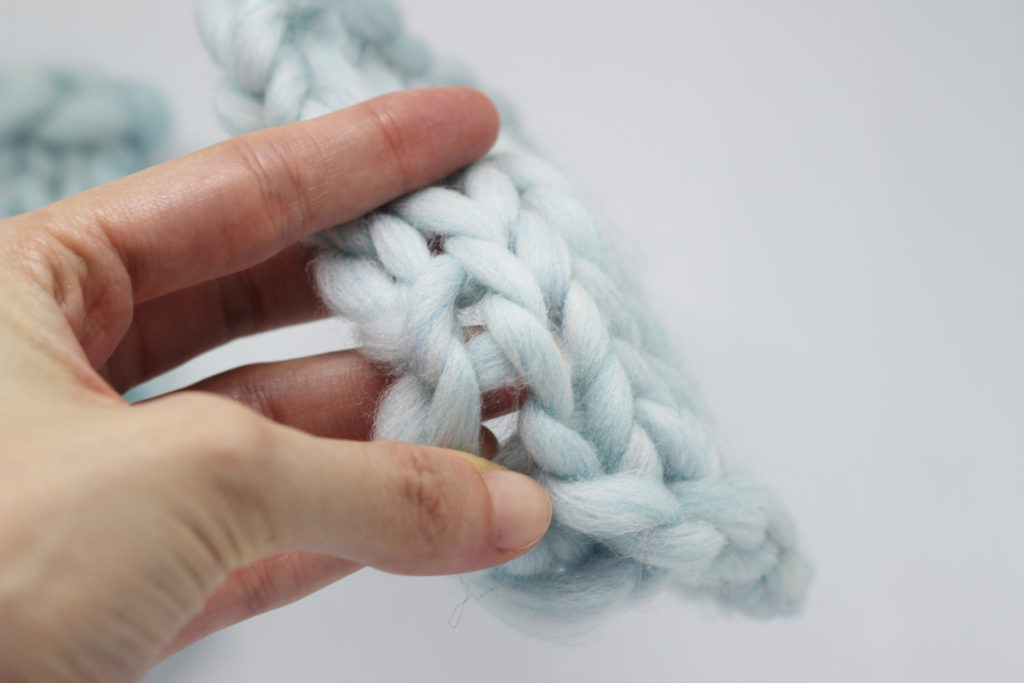 Remember to always insert the tapestry needle into the horizontal bars between stitches, you can see them when you stretch the fabric a little.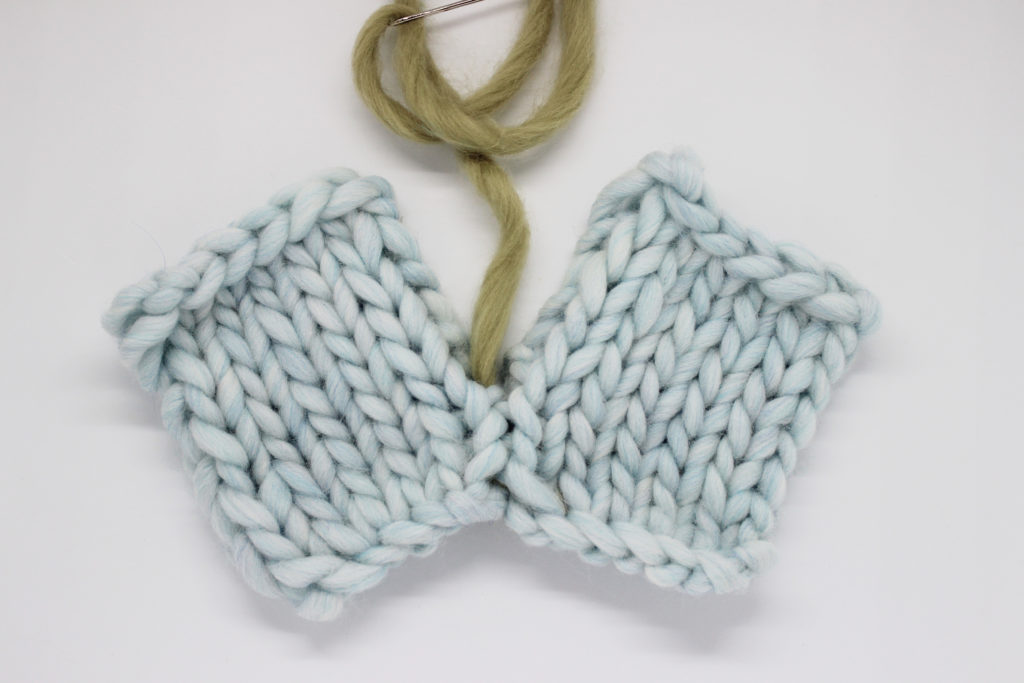 To sew a perfect seam, that doesn't pucker, make sure to pair up the stitches by sewing the same stitch from the right side and the left side.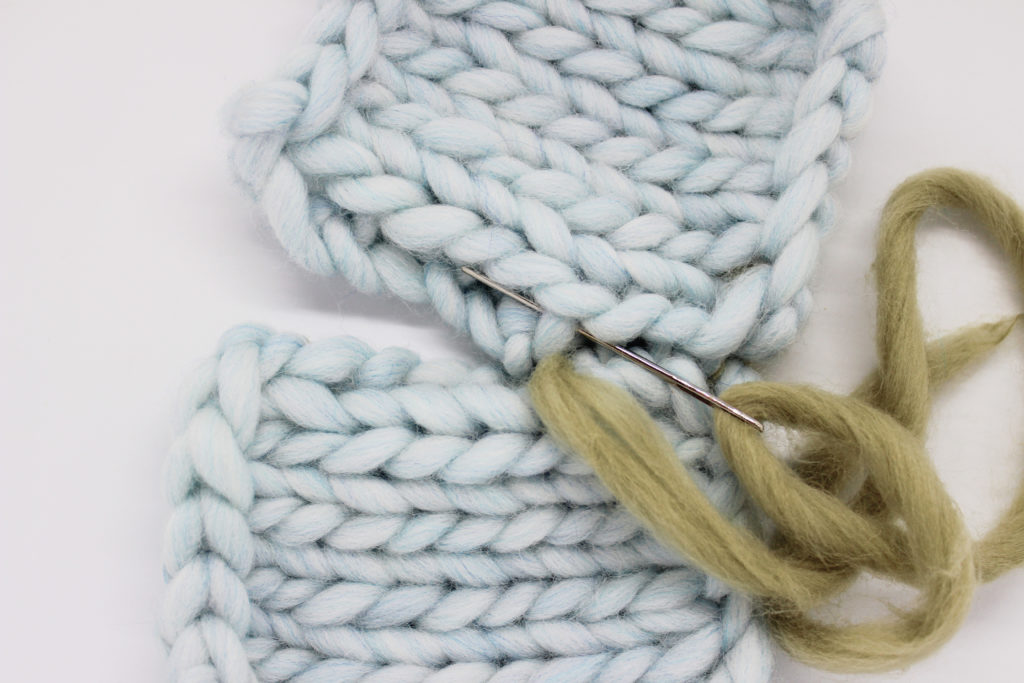 If you prefer and you can see better, you can turn your work 90 degrees to the left and sew horizontally.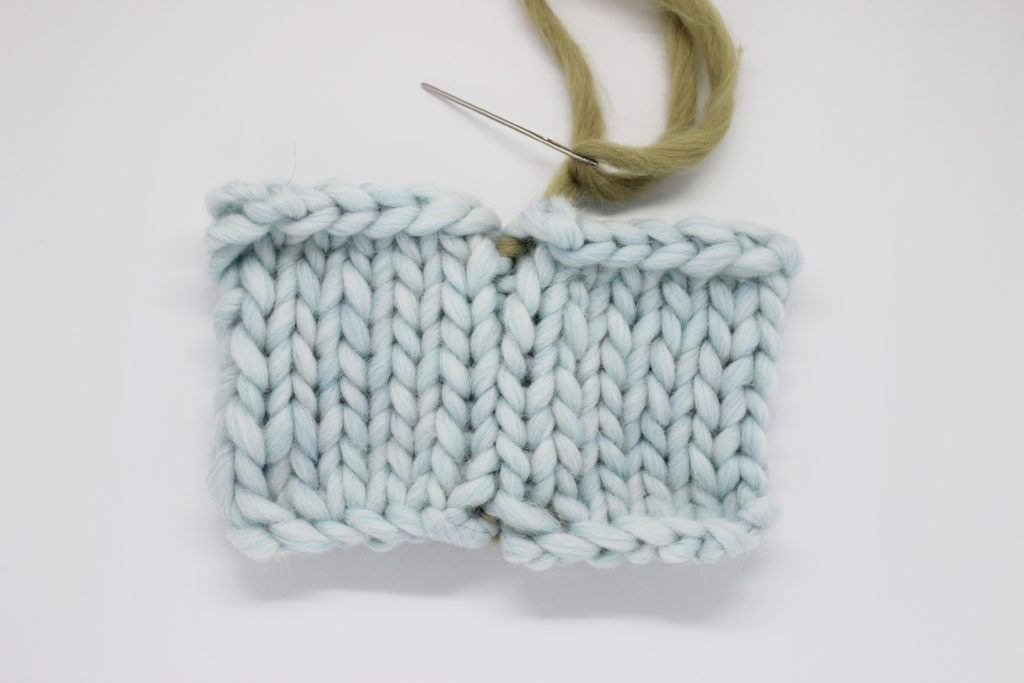 At the end of the seam you won't have any more horizontal bars to "pair up" and you just have to weave in the end on the wrong side to secure your seam.
We hope this tutorial helps you get over your fear of seaming so it doesn't stop you from casting on a new project. As always, we'd love for you to share pictures of what comes off your needles using the hashtag #weareknitters. Until next time!